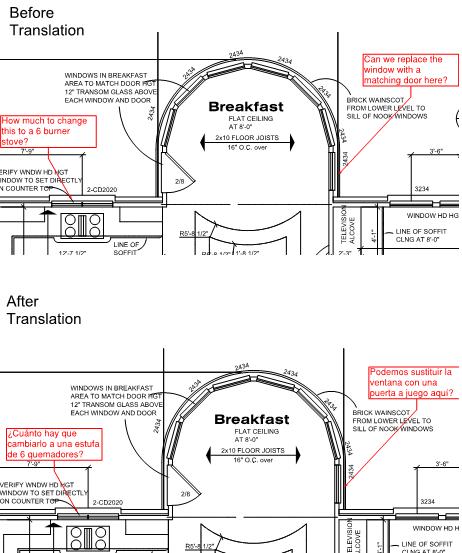 An often unnoticed function in Bluebeam Revu is the ability to translate all your markup annotations.  Have a Spanish speaking subcontractor, no problemo, the punch process and design reviews will be a snap!
It's quite easy to use, just navigate to the Document tab, select Process and choose the Translate Markups.
This dialogue box will appear for you to select the to/from language:

With over 50 languages to choose from, you'll be able collaborate with construction professionals worldwide.
Once your comments are translated, Flatten and Email to get your message across. With the hyperlinks, there'll be no confusion!
Note: Bluebeam leverages Google Translate to perform the translation so an internet connection is required.  This was added to Bluebeam Revu in the version 9 release.