What Your Construction Firm Needs in an Employee Portal
March 25, 2014

Information Chaos in the Construction Industry
April 9, 2014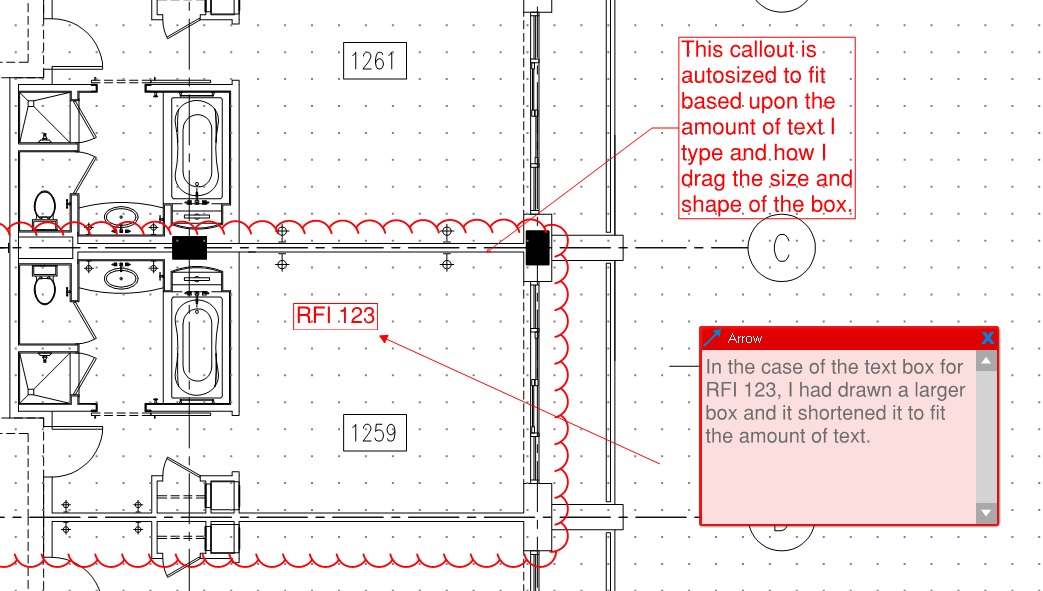 Callouts and text boxes are common markups on construction plans and documents. In Bluebeam Revu 11 you could check the autosize box in the properties tab of your text box or callout tools. This was an often overlooked feature so they improved it in Revu 12 by allowing you to set autosizing as a preference. You can set this as your individual preference so you'll have perfectly sized boxes and callouts optimized based upon the amount of text you type.
To get to the preferences options click on Settings and selecting Preferences from the dropdown choices or use the shortcut CTL+K. Once there choose Markup and check the box next to "Autosize Text Box and Callout Markups", then click OK.
Want to learn more about Bluebeam or need on-site training for your construction team and office staff? I am available and travel the United States providing in-house customized training for your Project Managers, Estimators and supporting office staff. To arrange for Bluebeam Training in your offices, Email Me Your Contact Info.