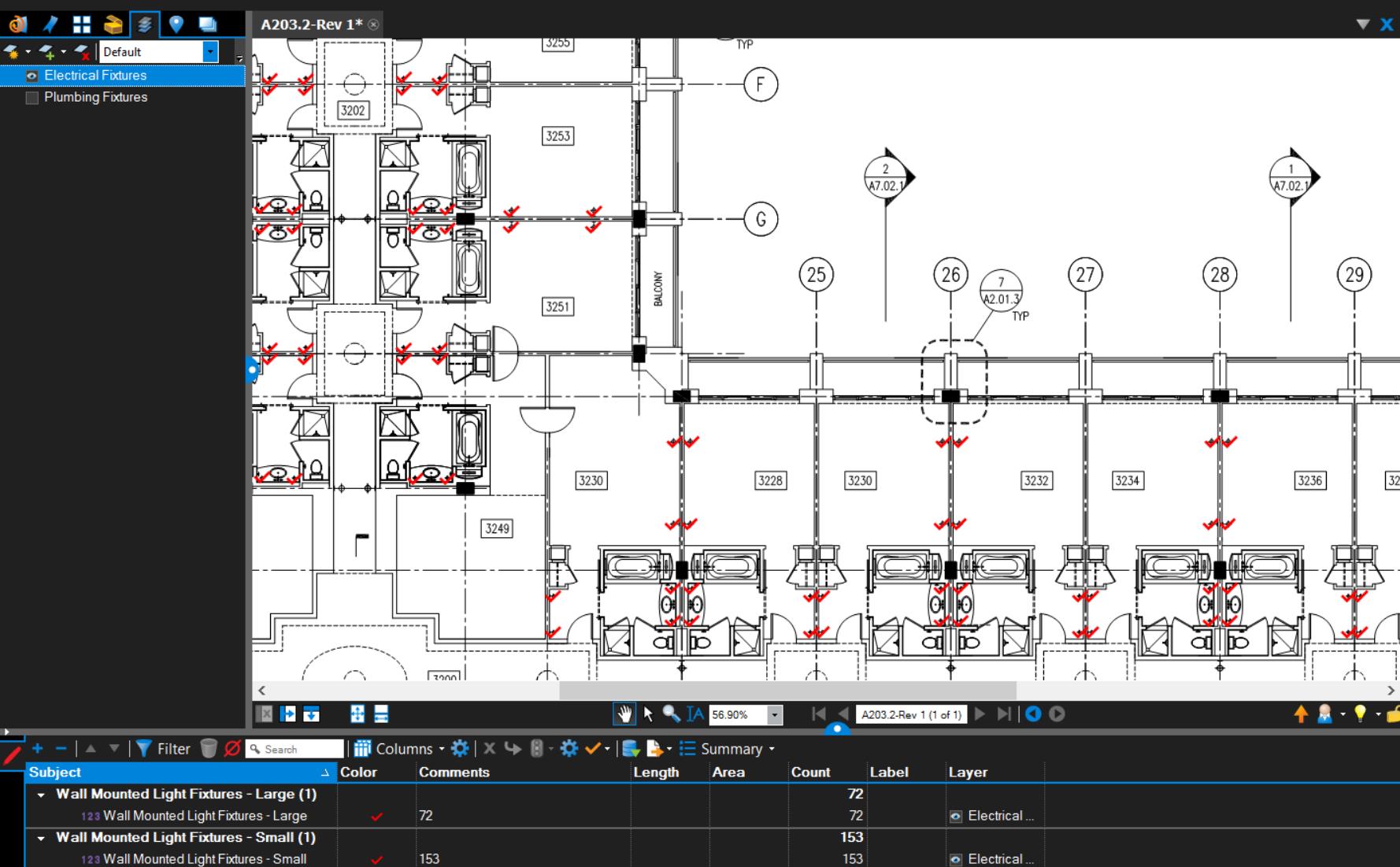 How many times during your estimating take-off do you right click and add an item to a layer? You use layers to place like items together (all the electrical, all the the flooring or all the insulation, etc.), so you can toggle these layers on and off, to isolate trades and to keep your take-off ordered and uncluttered. When using one drawing to take-off many trades, layers helps but adding an item to a layer each time you take-off an item in Revu is time-consuming. There's a quicker way.

Estimating professionals take-off like items together. By chunking your work you are naturally more efficient as your mind works best when focused. Once you take off all the plumbing (or electrical fixtures, etc) there's a quick way to add all of them to a layer using the flatten tool. Just check the box next to Assign Layer then type in the Layer name (overwrite the default 'Markups" in the text box). As you add Layers, a drop down choice will show you your previously entered layer names. Remember to keep the unflatten option checked so you can add any missed items and to then create or export your report summary to .CSV format (Excel) later. If you haven't used the layers function you'll want to turn the Layers Tab on in your left panel using the Tab Access (It's an upside down orange triangle on the command bar). Then check/uncheck any layers you want to display/hide.
You could alternatively use CTRL-A in the Worklist then Right Click and Create a New Layer, but this doesn't get all your markups out of the way in the Worklist for the next set of related take-off items like the Flatten Tool does. What else do you use Flatten for? The flatten function in Bluebeam Revu is important to use so you don't accidentally move markups that should remain in place and it makes the markups printable. It's also important when you email PDFs to others (who may not have Bluebeam yet) so that hyperlinks work in those other PDF programs.
For more tips on Estimating with Bluebeam, these topics may be of interest to you:
Multiple Monitors for Estimating Take-off Productivity
Show All Measurements in one Estimating Take-off item