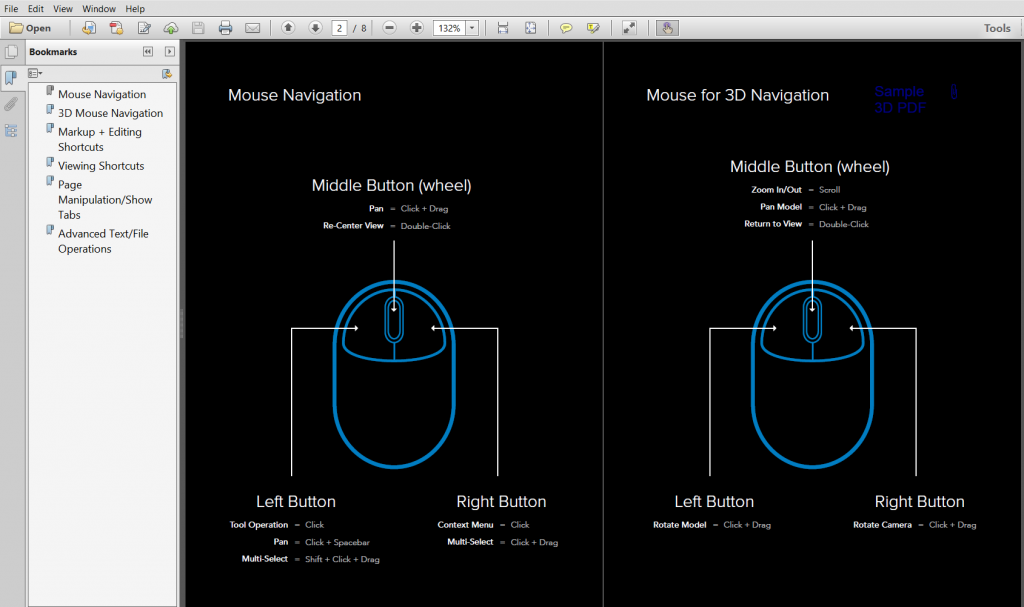 Not everyone uses Bluebeam Revu for PDFs in the AEC industry yet. So when sharing files with people outside your firm, you may want to display the page and bookmarks, attachments, layers or thumbnails. Estimators often want to show the layers tab. Specifiers prefer to have bookmarks visible. Perhaps you just want to open the document on page 4 or show facing pages. All these possibilities are part of the Document's Settings.
How to Change a Document's Settings:
Click Document | Security or use the Keyboard Shortcut CTRL+L
Select the Settings Tab (shown right)
In the Document Options section change Show to your preferred view in the dropdown selection:
Page Only – Displays only the PDF page
Bookmarks + Page – Displays the Bookmarks Tab and the page (as shown above)
Layers + Page – Shows the Layers Tab and the page
Attachments + Page – Opens the Attachments Tab if you have used the File Attachment "paperclip" markup
From the Document options you can also control what page to start on, the magnification (fit to width, fit to width, actual size, fit page, fit visible, etc) and the page layout (Single, Continuous, Facing, or continuous facing). When you save the document it will save the settings.
To verify that it's working the way you want, in Explorer, right click on the file and open with a different PDF viewer, or alternatively, email it to yourself.
Let me help more people in the Architecture, Engineering and Construction industry. Share your favorite Bluebeam Revu feature or tool in the comments.
Here's one from Collin Creach, "My favorite Bluebeam tool… that's a tough one. I'd have to say Hyperlinking. Not even just Batch hyperlinking, even when done manually the ability to link a document from one to another is incredibly simple with Bluebeam."