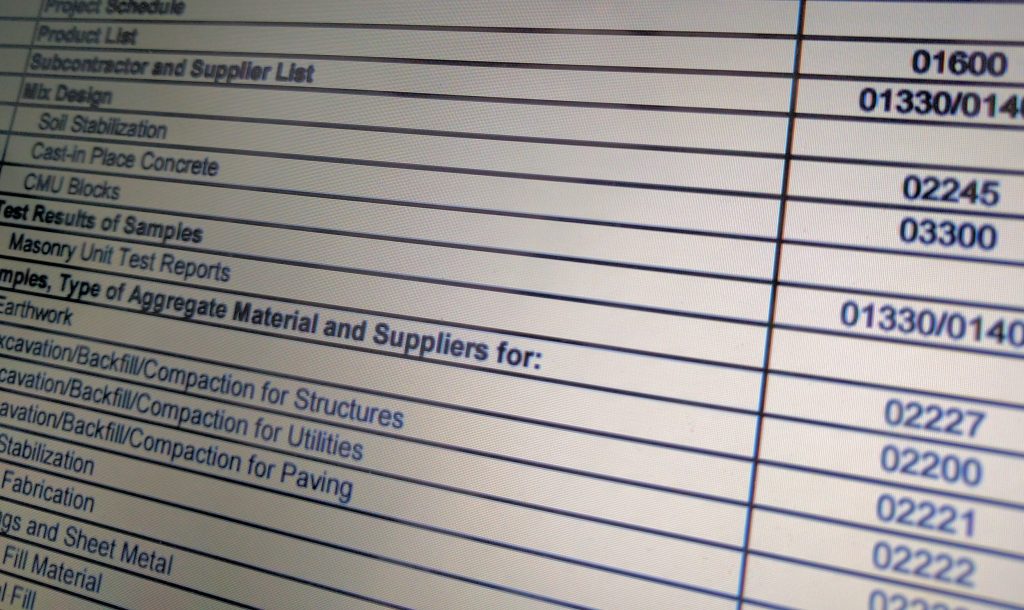 The Construction Specifications Institute (CSI) and their members are methodical in creating the specifications for projects. Usually the construction team will read through the specifications and shop drawings and highlight what needs to become the submittal register list for the project owners. Drawing Sheets are referenced and the submittal register lists the materials, products, and items for each Submittal, as well as the Section and paragraph number where the Submittal is located. Bluebeam Revu has a Settings option that can streamline this process and makes it as easy as highlighting while you work thru the specs and shop drawings, without having to do any copy or paste. Let's dig in.
The first thing you'll want to do is change a setting in the Markup Preferences. Revu Settings|Preferences can be access using the shortcut (CTRL+K). From there navigate to the Markups Section and check the box to "Copy selected text into markups."

Next you'll want to add a custom column for Spec Section in your Markups Panel. To do this, open the Markups Panel (bottom panel) and click on Manage Columns.  Then choose Custom Column and add any necessary columns (Specification Reference, Drawing Sheet Number, Responsible Company, Due Date, etc), making each new column text so you can enter alpha/numeric data later. If you don't have a program or application for Submittals these additional columns will make it easy for you to work in a spreadsheet format.
Before you start highlighting, you should also drag and drop these new columns in the order you need them. You can also hide columns you will not need by clicking the "Columns" and deselecting the columns that are unnecessary.
Start Highlighting and the text you highlight will automatically be added to the comments column in the Marku
ps List. Add your Spec reference, drawing sheet number and responsible company in the Markups List for each markup highlight, then click Summary to generate the report, CSV file (for Excel) or XML file if you're passing this info back to another application.
This process will streamline your steps to get the Submittal Register started and whether you prefer Excel, Prolog or another application lets's you get the data ready for import/export.
What other uses do you see the highlighting copy to markups helping you with?  Share them in the comments so all readers can benefit from your ideas.