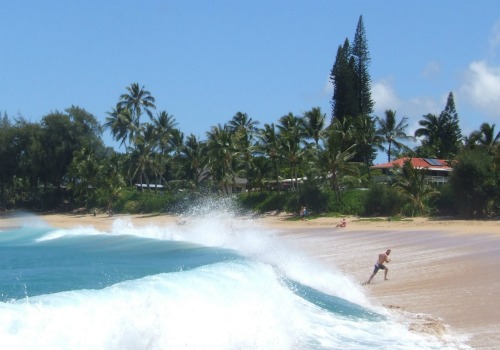 Email can be a contractor's best friend or worst enemy. Construction personnel communicate frequently to achieve good project outcomes and this usually involves email and with more mobile devices, text messages. Most project managers I speak to are inundated with large volumes of email that take hours to process daily. Many have taken the time to create rules and put emails in various folders to help them sort through their inbox. They also have to keep their inbox clean with mailbox size limits set on the Exchange server. Surely there are better ways to handle project emails, instant messages, Exchange Server communications and improve your ability to find an email, when you need it later because an issue arises.
In a recent study by IBM Research entitled "Am I wasting my time organizing email? A study of email refinding" apparently putting email in folders is a waste of time! After reviewing this research, an anonymous reader writes
"There are two types of office workers in the world — those who file their emails in folders, and those who use search. Well, it looks like the searchers are smarter. A 354-user study by IBM research found that users who just searched their inbox found emails slightly faster than users who had filed them by folder. Add the time spent filing and the searchers easily come out on top. Apparently the filers are using their inbox as a to-do list rather than wanting to categorize information to find it more easily."
While many firms have implemented project management software there are still times when replies come thru regular email in Outlook and you have to log the email into the system (more work UGH). Younger more mobile owners often want to communicate through text or instant messages and find email too slow and "old school" making a construction firm's technology appear outdated. The fear is that communicating in instant messages or other modes will make you more exposed to risk. We all know the person with the most documentation typically wins an argument. That's why we are papering projects to death. The correspondence can also spawn multiple copies across your computer network including your Exchange server and Sharepoint. So how can we access emails we need faster and have the confidence that we haven't missed any communications? Perhaps your email server needs a break. Let's look a few possible solutions.
Monitored Email Folders
Having all email correspondence directed to an email address can make sorting project related and can be integrated into your content management system. This can give your entire firm access, with proper authority, to construction project correspondence by job. Each email recipient forwards documents to the appropriate job folder. Construction Imaging (CI) has developed a solution that goes one step further, called email manager. You tag it with a job number and document type. Then it automatically indexes it into the archive. Retrievable in seconds! The CI solution only requires having the AX back end – a standard foundation to their content management solutions. You can learn more about email manager and their other solutions at www.construction-imaging.com
Email Archiving
Email searching is much faster with Email Archiving systems and is the preferred method to address e-discovery issues. For firms with an Exchange Server, there are many choices. Not as many for those with Lotus Notes or Domino, but still choices. It gets trickier when you also need further integration to popular products like Instant Messaging like MSN, Yahoo and AOL Messenger that can really make this challenging.

There are also other 3rd party products that involve other departments, CRM systems including Salesforce with their social media communications center called Chatter that can make this mind boggling. There is an answer to all this – ArcMail Defender (disclosure: yes, I am an ArcMail reseller). Construction firms are attracted to this solution because it is quick an easy appliance to implement, you can be up and running in well under an hour. We're conducting on-line webinars on email archiving with ArcMail. To Register and make email work for you, click here to request your ArcMail demo request date/time. We'll get back to you promptly.
While you await our reply, please read a construction firm's success story with Arcmail
Does your construction firm use Exchange server, Lotus Notes or Domino and have you implemented instant messaging? Have you considered email archiving in your contracting firm? Leave us a comment and share what you're doing to make email work for you.