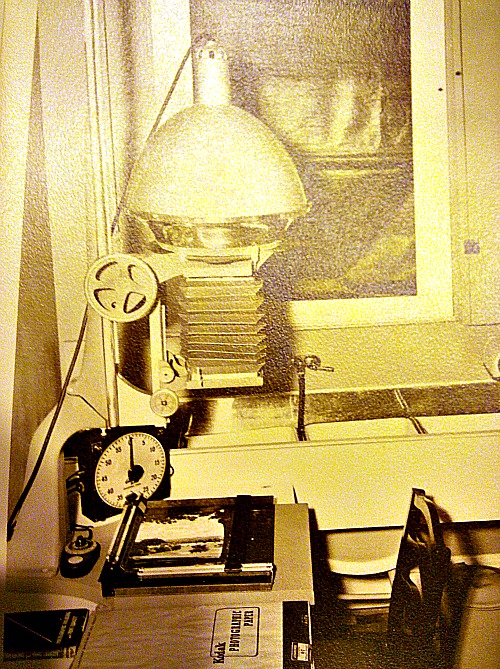 Construction Firms often use photos to showcase their work. It's a visual testimonial to the expertise and capabilities of the contractor and their team. It's also a great way to capture before and after transformations, but there are many uses for photographs in the Architectural, Engineering and Construction industries. Since a picture's worth a 1000 words, when it comes to construction technology, best practices reach far beyond marketing.
Photographing Construction Milestones
Sharing progress with the owner is paramount to relationship building with the construction project owner. Whether you use Sharepoint, a project management system like Corecon's Team Portal or just email a few pictures each week of the milestones you've reached, each photo can reassure the owner that things are moving ahead smoothly. This is especially important when the owner is not local.
General Contractors are also using milestone photos to reduce risk. MultiVista, a national firm, captures visual as-builts indexed according to your architectural drawings. Using photos and videos of your project progress, documentation includes that of subcontractors, before work is hidden behind walls, buried in concrete or above ceiling tiles. All photos are date, time and position stamped making them a deliverable to the project owner. In cases of component failures the interior progression photos can limit your rework scope.
Turning Photographed Project Problems into Solutions for Clients and Marketing
Explaining a jobsite problem verbally often just can't capture the whole story. Using photos to clarify site conditions can help. A great example of this is from Arizona Repair Masons/ Arizona Ramjack who have won awards with their submissions of site conditions, equipment used and product solutions (helical piers, soil grouting, etc). They make their projects into Case Studies and Blog posts (http://dewcraig.wordpress.com/). Their photos help explain technical problems to their clients, document helical pier placement to engineers and showcase the capabilities of their project crew to address project complexities and challenges.
Daily Log Photos
Often documenting field events are part of the daily log process. For some this involves daily capture of employee time, Job Notes, voice recordings and site photos with one solution, AboutTime. Leveraging your site supervisors and project managers mobile devices streamline this process and make the data transfer back into your construction accounting, project management and imaging systems seamless. Photos capture and document progress well, and with smartphone GPS capabilities can further validate accuracy, reduce costs and risk.
Project Punch Item Pics
The construction punch and back check has been a time consuming and often frustrating process causing delays and embarrassment. Tablet PCs and mobile devices can make this faster and smoother. The Bluebeam Punch process is visual, mobile and easy with options to add photos to clarify the exact issue the inspector wants addressed, improving communication and eliminating confusion.
Facilities Maintenance Photography
Photography is not limited to stills. Videos are great for building walk-throughs and facilities maintenance instructions. Overlays of as-builts can offer a peal away feel to seeing the entire building infrastructure. Whether using technologies like MultiVista, Bluebeam, or similar solutions, the impression made with the owner will keep them loyal to your AEC firm.
Job Experience, Proposals and Your Company Website Photos
Each project team employee member should have a resume to showcase their experience and allow the content to be dynamic enough to address the special needs of a project for a specific owner proposal submission. It's also important to keep your content fresh on your website as it is often the first place an owner evaluates a contractor. Smart construction marketing blends all this with the lead and business development process. Rather than having marketing and business development silos, working in concert can produce a best practices result and Cosential CRM, offers just that. Making photos interactively connected to update proposals, bios, web pages, blog posts and other applications keeps everyone up-to-date and on the same page.
Visualizing with Augmented Reality (AR)
If you haven't seen augmented reality yet let me recommend you watch a short video on the Worlds Largest AR Marker for ideas. With Google Glasses arriving earlier this month, the ability to record the experience of the wearer may soon become a streaming window of project work. When IBM and EMC discuss Big Data it's the video, 3D and 5D BIM along with high resolution photos that eat up storage. Document imaging and content management will become a high priority and cloud storage, distribution and retrieval will make their way to every contracting firm as the sheer volume of photographs becomes unwieldy to manage one photo at a time.
All these technologies can help a construction firm be more productive. That's why I founded Hagen Business Systems in 1996. We're hear helping the construction industry be more successful everyday and represent or recommend these systems frequently. If you are interested in any of these technologies, please call or Email me. I promise to connect you with the best people.