LinkedIn Profile is Your Business Lifeline
August 20, 2010

Construction Project Managers Go Mobile
September 1, 2010
Construction project management has many sources for great content. Software vendors, certification programs and forums abound that focus on the project manager and they create great content. Today I thought I mention a place where project management Q&A is happening, but perhaps you haven't noticed it. With over 395 questions and answers already available I think it's a good source for the beginner and expert alike. It's not in the obvious places you're used to looking, but actually inside LinkedIn Answers.
Here's a screen shot of what construction project managers have asked and answered:
To access this in LinkedIn, Click on the More tab, then Answers, click the advanced answers tab, browse on the right and click on Business Operations, then project management. Don't forget to enter "construction" in the keywords field. You should see a screen like this: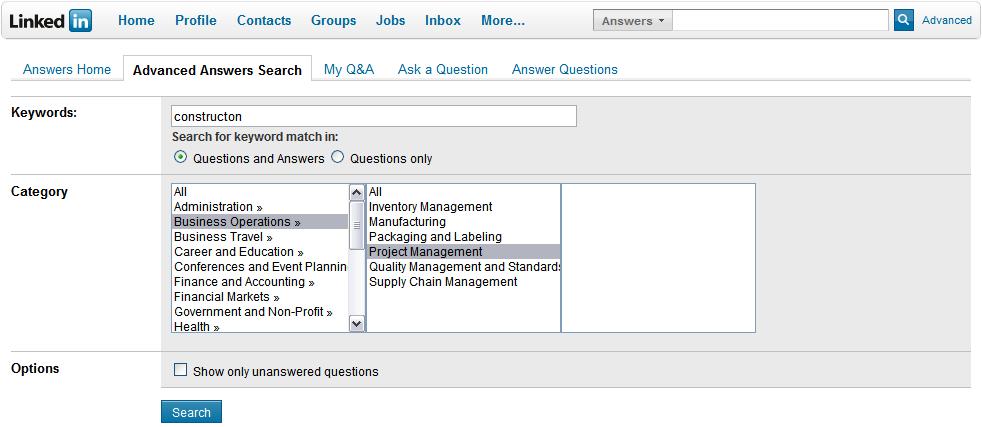 Perhaps you'll want to chime in with your two cents of wisdom in one of these discusssions…or start your own!
You should also look into a few LinkedIn Groups…more on that in a future post. Suggestions & recommendations welcome.