Construction presentation effectiveness is the difference between winning and losing a project. Since Powerpoint came on the scene, the innovative contracting firm has mastered storytelling and realizes than communication is a two way street. Proving your understanding of the project scope, site challenges and constructability is paramount to success. The static slide is being usurped by interactive presentations. Here are a few ideas to convert your next presentation from drab to interactive:
Make Your Information Visually Appealing
One of the most common presentation mistakes is made when displaying numbers in a row and column format. Most people think, I'll make a chart or graph which is old school. Instead, create a Heat Map using Excel. This is especially effective when presenting energy data on a LEED construction project to an owner. This video from Annielytics is an excellent tutorial of how to create a heat map:

Add Interactive Elements
Links to supporting project data, photos, videos etc are the basics. Hyperlinking Slide content to construction documents or real-time data collection that translates these field updates into easily understood moving visuals are recommended. How you render project progress completion by building, floor or room can transport an owner inside his own building. Here's an example of a design coordination meeting recently shared by Ryan Companies using Bluebeam Revu in a Studio Session:
Update Your Construction Visual Aides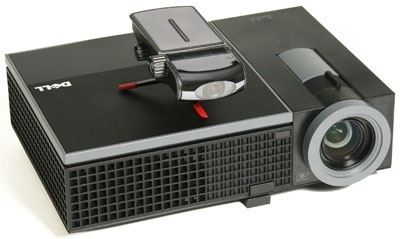 Using whiteboards, projectors and flat screen monitors is so 2008. Convert your Whiteboard or wall-mounted flat screen monitor into a touch pen screen with the U-Pointer. It's small and portable to take with you to a client's office. Wherever your need to present, you can make a lasting impression, even at the jobsite:
Add a Liquid Multi-Touch Display and immerse your audience with an iPad-like project kiosk experience. Show your construction team link portal, interactive
plan sets, your visual punch process, the job site check-in process for your workforce and how you communicate when resolving time-sensitive issues.  The electronic documents of today necessitate mark-up and annotation capabilities.  Your client is expecting a mobile, connected and collaborative team that communicates efficiently.
Whatever cost effective technology you use on your construction site that adds value, improves communication and streamlines processes is a winning proposition to the construction team and the project owner.
For additional information on any of these technologies, please contact me directly via Email and please specify what product you are interested in.